SuperSport Motorcycle Fairings
Four Wheels Move the Body – Two Wheels Move the Soul.
You are in the right place to shop Motorcycle Fairings & Race Fairings (aftermarket fairing).
GoMotoTrip has been creating SupoerSport bodywork since 1996. Emotions & Excellence is engineered in China ever since Quality Made-In-China is nowadays. Where it continues to grow every year.
The history of us is driven by an unique passion for applying the modern looking on your sportbike, that has always generated unmistakable quality & service.
Seriously you're saving money in GoMotoTrip, when it comes to change the look of your bike. Bypassing those aftermarket fairing dealers & middle man, it's not longer a thing of beyond-my-budget.
The Right Tools. The Right Solutions.
GoMotoTrip owns the most valueable experience of manufacturing the motorcycle fairing in street/road and & race/track.
Gurantee-fit, from the top of that, NO highest performance facilities, NO aftermarket fairings.
Thus, you could just go ride with styles, we live to help decorate your sportbike with level-up custom fairings.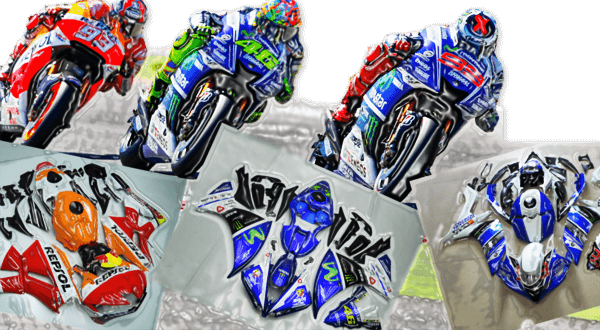 Case Study (Street Fairing)
Click to see: when you put on our custom fairing, it's going to look like that.
Let's Go Picking Up Your New Fairing Now
Shop By Street Fairing Models
Read Our Blog
People's been asking, "Is there any chance you have [...]
No matter how you baby your motorcycle, it will [...]
In the advancing era of 'Do it yourself', people [...]
SUBSCRIBE TO THE INSIDE LINE