Motorcycle Custom Fairing Kit Designer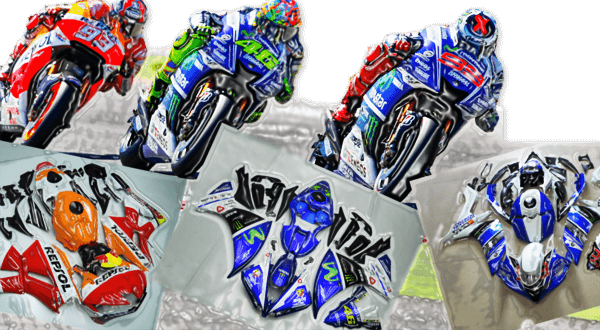 We live to help decorate your new motorcycle custom fairing kit
Strives to achieve the same exacting standards as your original factory fairings

The leading worldwide supplier of motorcycle custom fairing kit, not only the high-grade Japanese specification ABS injection mould fabrication fairing, but also an excellent fairing design tool

Pride ourselves in designing the best aftermarket motorcycle custom fairing kit that the leading industry has to offer, which is simply the best motorcycle custom fairing kit that you can buy from China

During the manufacturing process & completion, each of our motorcycle custom fairings kit pieces undergoes quality control checks to ensure it meets the highest standards just like the original factory fairing did.
Customer Service for Motorcycle Custom Fairing Kit
Design & Graphic Replicate Skill
Motivational Advise on motorcycle custom fairing kit
Skilled Custom motorcycle fairing kit master
Replicate/Color/Decal/Carbon Various Options
Feature Product
Must have fairings from our top designers
Customer Testimonial
Thank you for all the support!
Titisan Superbike
Let's take this Titisan Superbike Fairing Project as a case study, because the riders (might be included you) have been asking the same question.
Please read what Cheewin asked:
Dear Sir,
I'm interested buying your […]
Black HP4
Look, you may have the confusion on the lower fairing of our BMW Black HP4 Design.
Ever since Damon reminds:
You pic of the whole bike has the full length HP4 lowered faring. But the […]
Ninja ZX-10R Winter Test Edition
This is the second order that Dave placed for his friend, he was after the new fairing design called 2016 WINTER TEST.
HI, me again tt legends. A […]